Posted in : 
Content Curation
, 
Content Marketing Strategy
, 
Social Media Marketing Resources
 on    By   
Sian Jaylo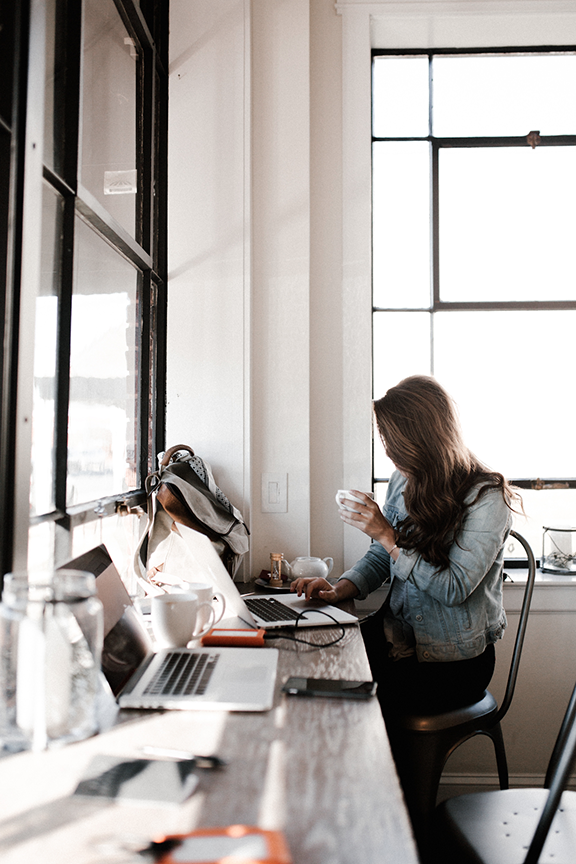 Whether you're a social media marketer or a small business owner responsible for your own posts, your days are likely packed to the brim.
It's paramount to your productivity that you work smarter instead of harder.
You need every advantage possible – and we're here to tell you that Google Chrome social media app extensions will give you the extra boost you need.
Not sure where to start? Below, are the top 10 Google Chrome extensions that'll get your operations running smoothly and efficiently:
1.   Todoist: Manage Social Media By Staying on Top of Tasks
Many social media marketers are creative-minded and find themselves struggling with organization and prioritization.
With Todoist, organizational bliss is as simple as opening up the extension, clicking "Add Task", and typing. From there, you can set reminders, priority levels, categories, and much more. Plus, the premium version of Todoist allows you to assign tasks to team members.
Furthermore, this awesome workload management tool sends reminders to your email while marking overdue tasks as black numbers on the extension button.
Being a creative genius is great – but you can't let your artistic flair completely outweigh those crucial executive functions that keep a business running. With Todoist, you'll be as painstakingly prepared as you are a free- thinker.
2.   LinkedIn Extension: Make Lucrative Business Connections
Only one out of every four LinkedIn users actually visit the app each month. If you're a marketer or business owner, succumbing to this trend is a huge mistake.
Since LinkedIn is a platform catered to high-performing professionals, it comes chock-full of cross-promotional opportunities and potential leads. In the past, it's actually been reported that LinkedIn users have twice the purchasing power of the average U.S. consumer—making it a potential boon to your revenue and a window into a network of investors.
LinkedIn's Chrome extension makes it easier to capitalize on those lucrative business connections because it serves to keep you engaged with the platform. A true picture of minimalism, the app sits discreetly in your taskbar, sending gentle reminders in the form of little red squares when you have a new notification.
3.   RiteTag: Learn to Speak in Hashtags
According to Ad Week, Instagram posts with at least one hashtag have 12.6% more engagement than those without. Other research shows that tweets with hashtags are 33% more likely to get retweeted than those without.
The fact is, hashtags put eyes on your posts. Becoming fluent in the language – so to speak –  is now integral to your overall social media game. With that being said, consider RiteTag your hashtag linguistics teacher.
RiteTag has three main features:
·      Automatic hashtag generation when you right-click images online
·      Automatic hashtag generation when you type or highlight text
·      Hashtag ratings with a color scheme, ranging from green for the best tags, to grey for the worst
4.   Discoverly: A Metaphorical Chisel to Break the Ice
Looking to initiate a more robust strategy for gaining new contacts? Then Discoverly might be the versatile extension you've been looking for.
Whether you're on Facebook, LinkedIn, Twitter, or Gmail, Discoverly displays a potential new contact's social media footprint. You'll have immediate access to mutual connections and recent Tweets. By using these features, you'll have angles, insights, and different methods for breaking the proverbial ice.
5.    DrumUp: Schedule on the Fly
Scheduling tools on social media certainly streamline the process. But usually, you have to stop what you're doing and open up the scheduling software, interrupting your flow. As a result, you end up consolidating your planned posts into one weekly session. By then, you've forgotten about the great article from yesterday you wanted to share.
It'd be more efficient to "plan as you go." Whereby, as soon as you read an awesome article on Twitter, Facebook, or LinkedIn that you wish to share, you could immediately schedule the post across all platforms – without any need to open up any program. Just quick and easy plug and play.
That's what you get with DrumUp's Chrome extension.
What's more, is that DrumUp's extension offers content suggestions based on similar themes to other content you've been browsing. It's like having an automated research assistant while you scour the internet for vital information.
6.   vidIQ Vision for YouTube: Learn from the Masters
Youtube is as saturated with content as potato chips are with fat.
It's grown increasingly harder to produce trend-worthy content that generates leads and conversions. Fortunately, the vidIQ Vision for YouTube chrome app provides insights that'll give you a considerable nudge towards creating valuable videos.
Appearing at the top-right section of YouTube, the vidIQ Vision offers a deep dive into summary video views, engagement, earnings and SEO details. It also gives you helpful information about the creator's channel.
By using this information as a blueprint or guide, it'll put you on the right track to creating effective videos that add some some much-welcomed oomph to your profit margins.
7.   Momentum: Seize The Day from its Onset
Photo by Cristina Gottardi on Unsplash 
Momentum is all about getting started off on the right foot for a day of posting, sharing, hashtagging, and researching.
Here are a few convenient features offered by Momentum:
·      "New tab" homepage with personalized greetings and eye-catching photos that rotate daily
·      Daily goals
·      To-do lists
·      Local weather updates
·      A "frequently visited links" list
·      Motivational quotes
8.   Grammarly: Tighten Up Your Writing
Making posts with spelling and grammatical errors lands social media marketers in writers' jail—yes there's such a thing.
Even the idea of such a gaffe is probably giving you heartburn.
Grammarly has the capability of catching 250 kinds of errors, going far beyond the grasp of your everyday spellchecker. This awesome syntax-based extension turns you into a better overall writer by offering features such as a synonym-generator that suggests words which might be a better fit for your style.
9.   OneTab: A Million Links. One Tab.
We've all been there: 100 separate tabs opened at once with the "intention" of reading every article as though they won't end up in some non-existent, unread ether.
You, like everyone else, probably panic in the face of tab-clutter, and close most articles before you can read them, missing out on potential content-sharing opportunities.
By clicking your OneTab icon, your insane number of open tabs will be closed and saved as URLs within a single tab. The links can be individually re-opened and are easily shareable with your various networks.
But, best of all, OneTab saves your lists whenever you close Chrome so they won't end up in some forgotten abyss.
10.  Search in a Giphy: Put Your Posts in Motion
Gifs are a great tool when posting on social media. They drive engagement, putting a smile on your audience's faces when used the right way and at the right time. Essentially, gifs show off your personality in a post. And, since people only remember 20% of the text they read without visuals, Gifs are ideal for ensuring that your message sticks.
In fact, here at DrumUp, we think Gifs can be the perfect way to show our clients the appreciation they deserve!
As well as being a clever little play on words, Search in a Giphy turns the sourcing and adding of gifs to Gmail, Facebook, Twitter, and Slack messages into a simple drag-and-drop process. Or, you can right-click and grab the image URL without ever leaving the window.
Conclusion: If You Manage Social Media, Chrome Apps Will Take Your Game to the Next Level
If you aren't already using Google Chrome extensions to boost your social media game, you're only holding yourself back. Yes, you have the expertise. But these apps add efficiency to the equation.
The result? You'll be combining your awesome skillset with the most effective tools, transforming you into a finely-tuned social media marketing machine.
Therefore, we must ask; if you've yet to start with one of these apps, what's stopping you?
Photo by Andrew Neel on Unsplash
Sources